Willing Workers on Local Farms (WWOLF) is a community program of Central Oregon Locavore with the goal of lending a hand to local farmers and ranchers while educating participants about the true nature of local food. WWOLF gathers 'packs' of volunteers to spend a day working on chores and various projects, giving farmers a boost!
Come join us on the beautiful DD Ranch to lend a hand as they plant the rest of the Pumpkin Patch and get the property ready for a summer and fall of events!!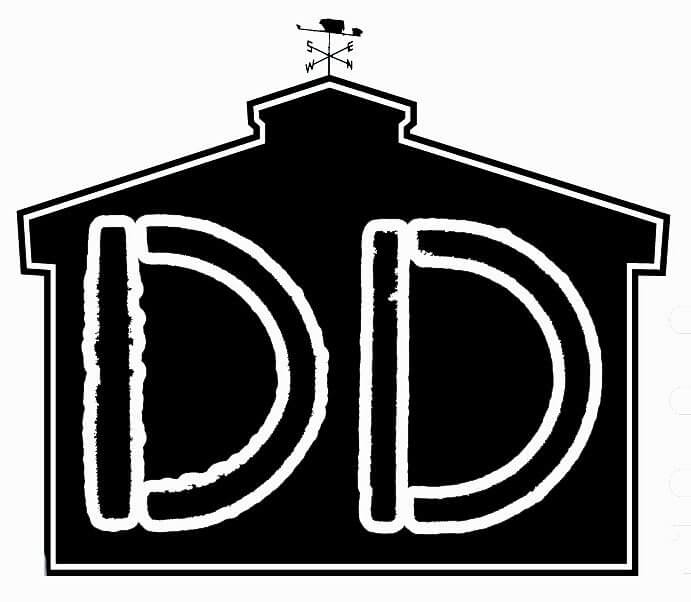 The folks at Fields Farm would really appreciate a helping hand from their community! Fields Farm has been providing local produce to Bend for over 30 years. At Locavore we often refer to Jim and Debbie Fields as the Godfather and Godmother of local farming in Central Oregon. Bring your boots, gloves and a smile -- we look forward to your help in keeping it local!
When:
May 18, 2023 from 9:00 AM to 1:00 PM PDT
Where: Fields Farm
Registration open soon
The folks at Fibonacci Farm would really appreciate a helping hand from their community! Come see why Fibonacci is considered one of the most scenic small farms in Central Oregon. Bring your boots, gloves and a smile -- we look forward to your help in keeping it local!
When:
Sunday, April 29, 2023 from 9:00 AM to 1:00 PM PDT
Where: Fibonacci Farm
Registration required to attend
The folks at Windy Acres could use our help getting ready for the season. Please join us for a fun, perhaps slightly muddy morning and watch spring unfold on a local farm and ranch! We sure do appreciate your help keeping it local!!
When:
Saturday, April 16, 2023 from 9:00 AM to 1:00 PM PDT
Where: Windy Acres Farm in Prineville
Must register to attend
Join us for a day of service at DD Ranch in Terrebonne on Sunday, September 18. We will be helping as DD Ranch gets ready to open the pumpkin patch. There will be a variety of jobs for all ability levels.
Join is at Lazy Z Ranch on Saturday, August 13 for a morning of work on the ranch. We will be helping this family ranch tackle some mid-season projects.
Farming in one of the fertile canyons of northern Deschutes County, Deschutes Canyon Garlic specializes in growing unique and flavorful varieties of certified organic seed garlic. We strive to produce seed garlic of exceptional quality, meticulously grading our harvest to ensure our customers will grow beautiful, vigorous garlic in their gardens and on their farms. The arid climate and sandy loam soils of Central Oregon's high desert are uniquely suited to growing clean, disease-free, seed quality garlic. Our garlic farm is certified organic by Oregon Tilth, and we are devoted to building fertility on the farm through the practices of cover cropping, compost application and crop rotation. Growing garlic is our passion and we hope it's yours too!
Mahonia Gardens is a one-acre market garden operating is Sisters, Oregon, dedicated to growing quality produce. We provide food to Sisters and Bend. Labor on the farm is done by hand, using ergonomic handtools including broadforks, the wheel hoe, and digging forks to create and maintain beds. While we are not certified organic, we use absolutely no harmful chemicals in our production - no pesticides, herbicides, chemical fertilizers or anything. 2022 will be our 10th season as a market farm. We grow around 40 vegetable crops, as well as herbs and flowers. We sell primarily through our farm stand and through Central Oregon Locavore and Agricultural Connections.
About DD Ranch: Located in beautiful Central Oregon, DD Ranch raises 100% grass fed/finished beef and lamb, heritage pork, eggs from free-range hens, and raw honey from happy bees. Much of our livestock are heritage breeds, promoting genetic diversity. We promote a closed system. While we are not certified organic, we do follow organic practices and have reseeded our pastures with OMRI-certified alfalfa. Our pastures are not sprayed, nor do we use chemical fertilizers. We do not use hormones or antibiotic feed for our livestock. We will be working with the Savory Institute beginning in 2021 to employ regenerative pasture management practices to further our knowledge of sustainable agriculture.
We believe that happy and healthy stock makes for happy and healthy families.
The ranch provides access to the stunning countryside setting of the Smith Rock area. We offer memorable ranch adventures such as school field trips, hunting, private events, weddings, and more. We believe in promoting a strong local community and host annual events such as our Pumpkin Patch and the Great Harvest OCR 5K.
We hope you'll join us.
About SunLife Farm & Ranch: Balancing soil, soul, nature and culture, SunLife is an incredible 160 acre property of mixed use land. Beautiful distant views of the Cascade mountain range and fertile canyon floors of a Crook County farming community provide a perfect setting. SunLife operations cover 55 irrigated acres of lavender and orchard grass production fields and our ranch portion of 105 acres is a naturally pristine terrain and home to our famous "BootahBees" apiary. With over 20 miles of various trail options, the experience for High Desert Food Trail visitors is near limitless.