Join us as we take a magical tour of local clinical herbalist and concoction maker Holly Hutton of Herbal Goddess Medicinals. 
We will tour her private gardens, discuss medicinal properties of plants and demonstrate methods of use. Holly will be preparing a salve for us to take home during the demonstration portion of the class.
Join us for our first EAS of the season with local author and naturalist LeeAnn Kriegh! We will be enjoying the morning appreciating the natural flora and fauna of Central Oregon, learn about the diversity of this ecosystem, and ID plants, animals, birds and other wonders of nature together.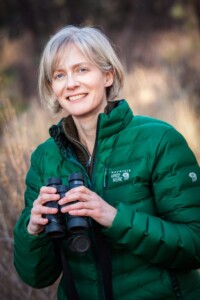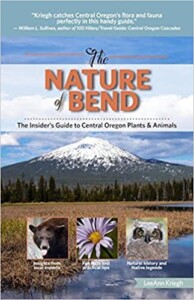 Willing Workers on Local Farms (WWOLF) is a community program of Central Oregon Locavore with the goal of lending a hand to local farmers and ranchers while educating participants about the true nature of local food. WWOLF gathers 'packs' of volunteers to spend a day working on chores and various projects, giving farmers a boost!
Come join us on the beautiful DD Ranch to lend a hand as they plant the rest of the Pumpkin Patch and get the property ready for a summer and fall of events!!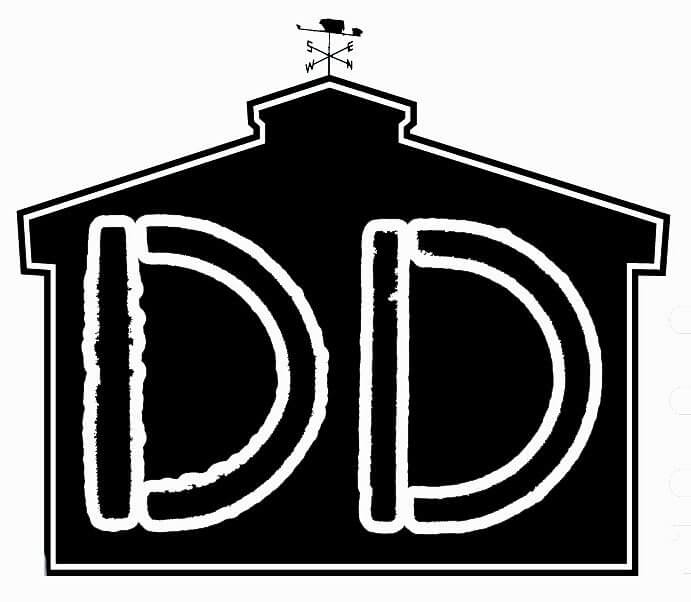 Run for the Roses - Kentucky Derby Themed Benefit Dinner and Auction
Spend a night at the races while supporting your local Bend FFA Chapter members with an evening of fun! Participate in both the silent and live auctions and try your luck at the games!
The Bend FFA Alumni and Booster Club wants to offer as many opportunities as possible to the Bend FFA Chapter members.
This benefit event will allow the Alumni to purchase the necessities for the chapter members. It will also help provide scholarships and financial support to the members' projects and travels throughout their years of membership. This benefit event is a way for the chapter members to be involved with the community and allows them to work with those who support & impact their lives.
Join us for the 6th Farm to Fork Dinner and Fundraiser!
Sponsored by Mike's Fence Center and benefitting Heart of Oregon Corps, this popular event will take place at the beautiful Seventh Mountain Resort. Aperion Management Group will host this wonderful evening featuring locally sourced food and wine, music, and opportunities to support local youth and young adults with Heart of Oregon Corps.
The event will take place on the evening of Friday, June 2nd, 2023. Tickets will be available to purchase in March.
The Annual Locavore Holiday Gift Faire is one of the best ways to find perfectly unique gifts for your special people made right here in Central Oregon. Will you buy them art, local honey or vinegar, hats, a new painting or a beautiful piece of jewelry? You don't have to decide now—browsing the merry tables of these artists, farmers, and crafters is half the joy of this top notch gift faire.
Rainshadow Organics Farm Tour + 3-Course Plated Lunch
Join Quivira Coalition, Holistic Management International, and American Grassfed Association for a tour of Rainshadow Organics' vertically integrated farm-to-table cuisine focused on soil health, diversity, and conservation management outside of Sisters, OR
Date: Wednesday, Oct 20th
Time: 9am-3pm
Cost to attend: $50, Registration is now open with limited spots available.
Deadline to register: October 13th
Register at quiviracoalition.org/regenerate/
Email [email protected] with any questions
The 6th Annual Central Oregon ​​​Fill Your Pantry is a community bulk buying event created so YOU can fill up your pantry, freezer, and root cellar full of great local products for the winter. Say bye-bye to busy holiday lines and produce that has traveled farther than you during holiday vacations, and say hello to a cupboard full of local meat, grains, vegetables, ferments, and more.
The Central Oregon Fill Your Pantry will allow you to stock up on items like potatoes, onions, leeks, beets, winter squash, garlic, honey, flours, apples, pears, dried beans, krauts, baked goods, and more.
This is a bulk buying event, so bring your muscles! Farmers, ranchers, orchardists, and producers will be selling large quantities of items. For example, 20lb bags of onions, 50lb bags of potatoes, 25lb ground beef boxes, etc. This is a great opportunity for vendors to move product before the harsh Central Oregon winter and a great opportunity for YOU to save money and eat well all winter long.
Join local cookbook author Linda Ly and pro butcher Bryan Mayer to learn about all edible parts of the vegetable and animal.
We're excited to sit down with food maestros extraordinaire: Linda Ly and Bryan Mayer who will talk about their professional experience in preparing and cooking the whole organism.
A live Spanish interpreter will be present.
Linda is a local Central Oregon cookbook author whose newest book, "The No-Waste Vegetable Cookbook", helps us explore delicious recipes sometimes using ingredients that might otherwise get tossed. Learn more about Linda on her website GardenBetty.com
Bryan, joining us from the island of Oahu, works as a butcher for Maui Nui Venison whose company is turning the invasive deer species into a sustainable food source. Learn more about Bryan on his website at MeatBryan.com
We'll be giving away 7 copies of Linda's latest cookbook as well as a $50 gift card to Central Oregon Locavore so you can start practicing how you will Prepare the Parts and Pieces of the whole organism. *LOCAL PICK-UP ONLY*