Our News & Happenings!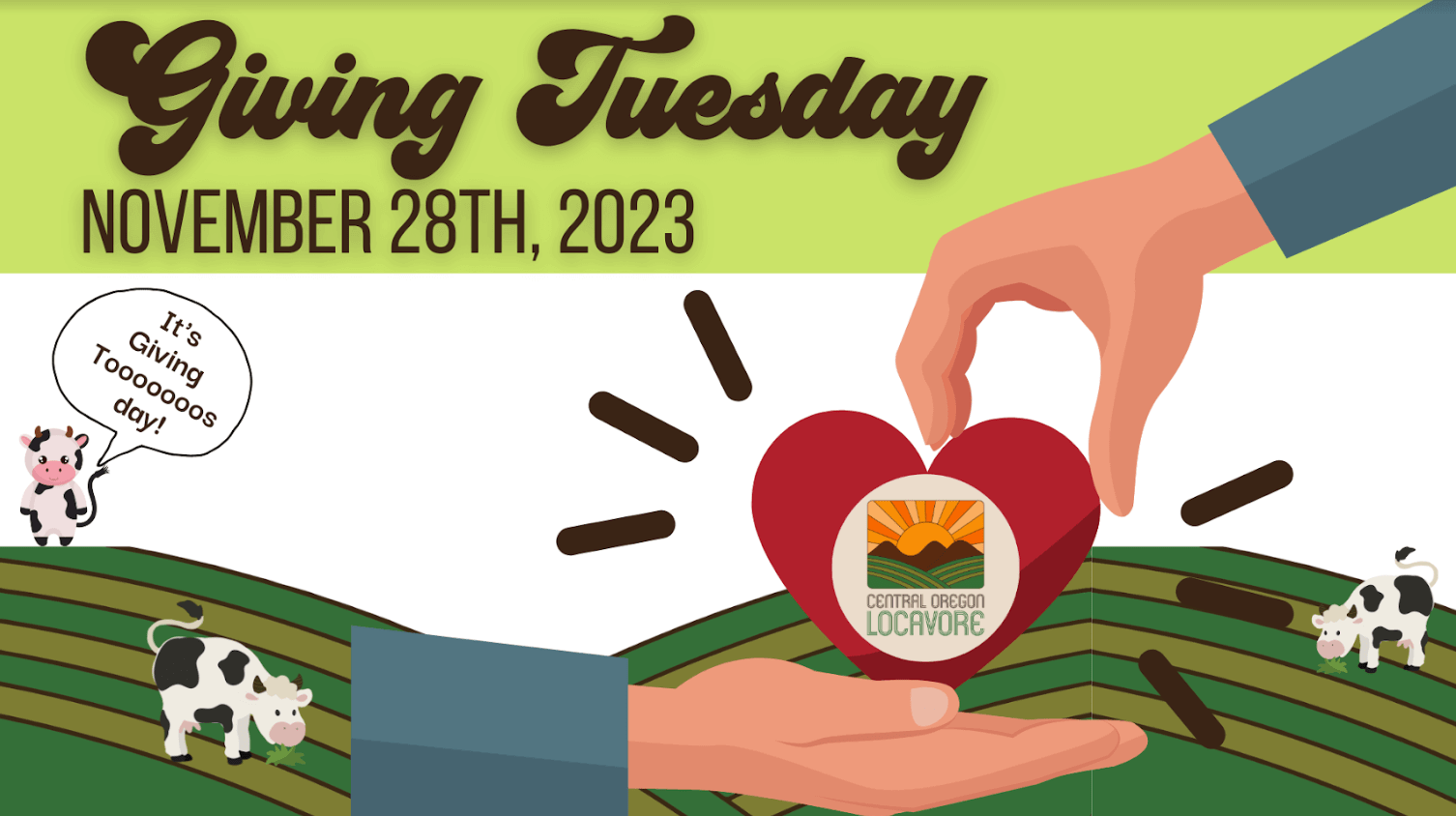 In the heart of Central Oregon, there's a gem that's making waves of positive change – Central Oregon Locavore. As we approach Giving Tuesday, we invite you to be a vital part of this movement, to champion a cause that resonates deeply with the well-being of individuals, our community, society, and the planet we call home. Read more ...
Fresh Local Food, and So Much More!
Central Oregon Locavore was founded in April 2009, with the mission to educate our Central Oregon community about the benefits of fresh and nutritious food produced sustainably by local farmers and ranchers. Locavore improves access to fresh, in-season, nutrient-dense local food to all members of the community. There are many outreach programs run by Locavore to target youth, low-income families, and pregnant and breastfeeding mothers.
Learn More
Become a Member

Support
We depend on the support of our members to sustain all we do. From maintaining our indoor farmers market to helping operate our educational programs. We all support the local food movement.
Learn more!
Benefits
Get discounts on events, classes, lectures, and educational films. As a thank you for your support, we offer a quarterly Members Only Appreciation Day. Every member gets 10% off the entire store!
Learn more!
Cultivator's Club

The Locavore Cultivator Club is for culinary and local food enthusiasts who want to support the work of Central Oregon.
Learn more!
What locavore does

Educate
Central Oregon Locavore offers educational programs to our community, students, farmers, ranchers, and producers.
Cultivate
We are Bend's only indoor farmers market, which provides access to local food year-round. Utilize our space for community gathering.
Celebrate

Come learn and celebrate our local food at our many events. Learning more about our local farms, ranchers, and chefs.